Annual Conferences

Virginias Collegiate Honors Council holds two conferences each year. The Fall Conference, usually held in late September or early October, is attended by VCHC Executive Officers, faculty and student representatives, and the directors and deans of the Honors Programs and Honors Colleges from across Virginia and West Virginia. The primary purpose of this conference is to plan the spring conference and address any council business.
The Spring Honors Conference, usually held in March or April, is a forum for Honors students from Virginia and West Virginia institutions to present their scholarly work publicly and to network with other Honors students. Participants typically present results from an Honors project, an independent undergraduate research project, or an original work (i.e art, dance, literature, instrumental or vocal music, or poetry) as an individual oral presentation, a group presentation, or within the poster session.
Please peruse the archive of conference programs (2016, 2015, 2014, 2013, 2012, 2011, 2010) to see the diversity of topics presented and quality of scholarly work done by Honors students in Virginia and West Virginia.
Join the student discussion about the conference on their Facebook Page.
http://www.facebook.com/groups/14739954991/
---
2017 VCHC Spring Conference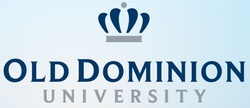 Adventures in Honors
April 7 - 8, 2017
Old Dominion University
Norfolk, VA

---
---
Proposal Submission Deadline: Wednesday, March 1, 2017
Early Registration Deadline: Friday, March 10, 2017
Registration Deadline: Friday, March 24, 2017

Conference Schedule Overview (tentative)
Friday, April 7 - Virginia Zoo, 3500 Granby Street, Norfolk, VA
1:00 - 2:00 pm Registration
2:00 - 4:00 pm Opening & Presentation Sessions
4:00 - 6:00 pm Explore Zoo & Civic Learning Project
6:00 - 9:00 pm Keynote Speaker, Dinner, & Social Activity

Saturday, April 8 - Learning Commons & MBG Bldg, Old Dominion University, Norfolk, VA
8:00 - 8:30 am Morning Social & Light Refreshments
8:30 - 12:30 pm Presentation Sessions & Workshop
12:30 - 1:45 pm Lunch
2:00 - 5:30 pm Presentation Sessions & Closing Session

Download conference forms & information:
2017 Spring Conference Announcement
2017 Call for Papers
2017 Presentation Proposal Form
2017 Spring Conference Registration & Payment
Registration forms and payment in full must be received in order to process registration.
Online Registration Form
Registration Fee
- includes conference materials, meals (Friday night dinner and Saturday lunch), Zoo admission fee, and campus parking -
$105 per registrant
Early Registration Discount
- if registration form
and
payment received by March 10, 2017 -
$90 per registrant
Payment Options:
- Check mailed (postmarked by March 24, 2017)
Make checks payable to Virginias Collegiate Honors Council and mail to VCHC Secretary-Treasurer at:
Virginias Collegiate Honors Council
ATTN: Joyce Easter
1584 Wesleyan Drive
Norfolk, VA 23502

- Credit Card paid on or before March 24, 2017 (use the form below to complete the PayPal transaction)
Lodging Information:
A block of rooms (double occupancy) will be reserved at the group rate (Group Code: ODU VCHC) of $119.00 + tax per night, reservations must be made no later than March 13, 2017. Hotel amenities include high speed wired and wireless internet access, spacious studio suites (equipped with refrigerator, coffemaker, microwave), and complimentary breakfast.
Please contact
Springhill Suites Marriott
, 4500 Hampton Boulevard, Norfolk, VA 23508 directly for reservations.
757-423-4100 (phone)
Room Reservations at group rate
Hotel Web Site

---
2016 VCHC Spring Conference, Magic of Honors, Lynchburg College
Best Presentation Awards

Abbigale Anderson, Lynchburg College
Kevin Baisden, Northern Virginia Community College - Alexandria
Haleigh Hixon, Virginia Tech
Chad Hobson, Lynchburg College
Ellie Karle, Liberty University
Kelly McLean, Northern Virginia Community College - Annandale
Melissa Micek, Lynchburg College
Maiya Taylor, Norfolk State University


---
2017 VCHC Fall Conference


---
---
Registration Deadline: two weeks prior to conference


---
Annual Service Project
The Virginias Collegiate Honors Council adopts one service project each year, which usually culminates during the Spring Honors Conference.


To make a donation to the 2017 VCHC Service Project, please bring your Honors Program donation to the conference or click on the link below to complete your credit card transaction.
Inspired by the 2016 spring conference theme, Magic of Honors, students raised funds on their individual campuses to contribute to an ambitious goal to become a sponsor for a Mid-Atlantic child with a life-threatening medical condition through
the
Make A Wish Foundation
.
In keeping with the
All Around the World
theme of the 2015 Spring conference, the student service project was inspired by the
Stop Hunger Now
project, a world-wide initiative to end world hunger. While the theme is global, the approach was primarily local. During the past academic year, VCHC students organized projects on their campuses aimed at alleviating hunger in their communities. They will have a chance to share their service experiences at the Richmond conference. Additionally, VCHC is accepting donations for the global organization throughout the remainder of the 2015 academic year.
For the Spring 2014
Pay It Forward
conference included a visit to Old Towne Petersburg. As a crossroads city, Petersburg has been involved in major historical events including a ten month battle and siege during the Civil War and the Civil Rights movement. In an effort to
Pay It Forward
to those hit hardest by the economic situation in our country, VCHC made a donation to Heifer Project's
Seeds of Change in Arkansas and Appalachia
with the funds raised by the Honors Programs. Poverty and unemployment has risen greatly in the last few years due to the economic climate in our country, but especially in Appalachia (southern Pennsylvania down to Alabama) and the Arkansas Delta Regions. The
Seeds of Change Initiative
supports local growers, innovators, and entrepreneurs as a means to strengthen the local economies, promote community development, and provide environmental sustainability.
In 2012, the conference theme was
VCHC at the Center of the Universe
and the conference included a visit to the Virginia Museum of Fine Arts. The earthquake in central Virginia this past year caused significant interior damage in buildings throughout Louisa County and its surrounding area. In awareness that not all damage is visible from the outside, and that success in life begins with a solid education, we collected school supplies for the
Staples for Students
and Do Something.org 2012 campaign. The Staples organization distributes the needed
community
resources with
schools
to help young people learn, stay
in school
, and prepare for life.
In 2011, the conference theme was
VCHC: A Monumental Experience
and the conference included a waterway tour of the national monuments at night. Playing on that metaphor of light as knowledge, we thought that a book drive would be a great way for our students to give back to the community. The service project was a book drive for
Reading is Fundamental of Northern Virginia
(RIF-NV).
For the Spring 2010
VCHC: A Sea of Possibilities
Conference, the service project was to collect non-perishable food items in reusable bags as a means to address poverty and homelessness in our region during the economic recession. The non-perishable food was donated to the
Foodbank of Southeastern Virginia
and the tote bags or backpacks were donated to the
Portsmouth Volunteers for the Homeless
.
---